Futures – Bank Nifty and Nifty for Week of 09 April 2018
|
Last week the market reversed the trend, and our calls were all on the wrong side – and we went in loss.
Nifty Futures this week:
The market appears to be reversing the trend however, there are stil some gaps to go before we can confirm the reversal. The 10450 and 10500 levels are key indicators to cross, as that is where the markets paused in the last few months. The strategy this week will be to short at 10500 levels if the market shows low volume in hourly charts. The other shorting strategy will be to short if the market falls below 9 day SMA of 10200 levels. The buy strategy will be to buy if the market moves upwards of 10500 levels.
Sell
Prices in Nifty Spot
Sell at around 10500 levels (10450 levels) if the market does not gain strength.
Stop loss of 50 points and target 150 points.
Buy
Buy if market moves strongly above 10500. SL 50 points
Bank Nifty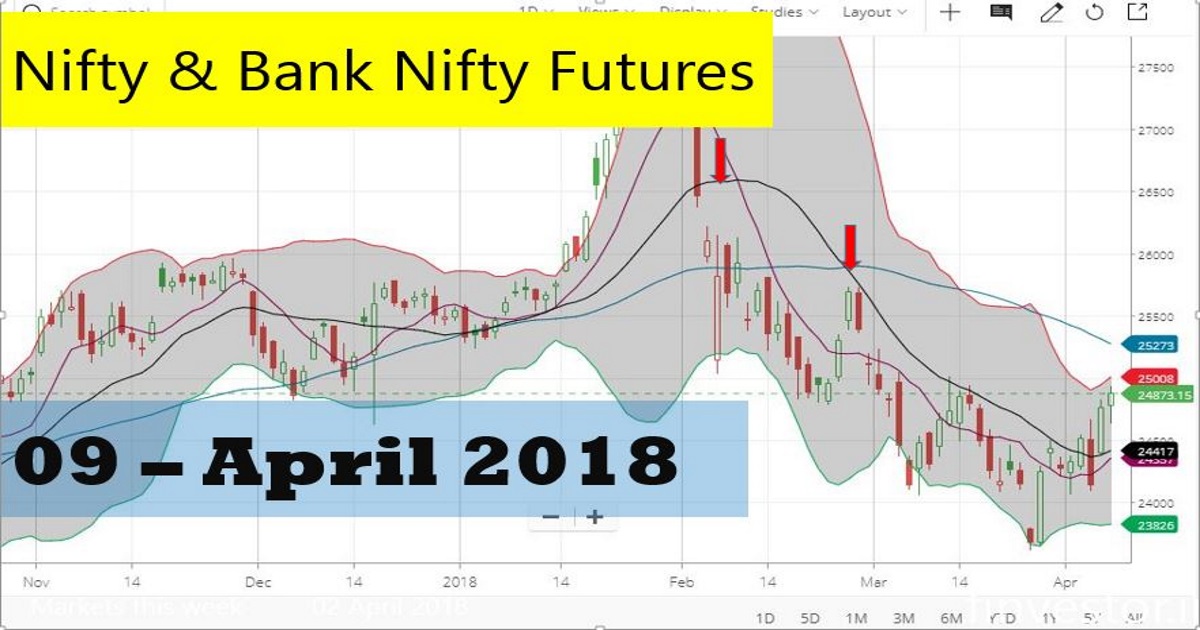 The Bank nifty has been actually contributing to the Nifty movements a lot. The patterns appear to be similar.
Sell at 25500 levels or sell if the Bank Nifty falls below 24400 levels. SL should be around 60 points
If Bank Nifty sustains above 20 day SMA for a day, then buy the following day only if the volumes are good.
Warning: Dealing with Futures and Options is considered highly risky and there is all possibility of losing the entire capital in a single day. The recommendations provided here are only for those who understand the risks of F&O. You must undergo a risk profiling before taking positions in F&O. Proper risk management – ie stop losses and money management is more important than just technical analysis.