Karnataka elections and your investment
|
With a lot of media buzz and coverage on the Karnataka elections, and the drama that ensued from the results, a lot of investors and traders may be thinking of the futures of equities and investment overall.
First, there is nothing to worry – the markets have seen a lot of political drama in the past. As an investor, a long term one, we need to find the right places to start investing or allocating more capital into equities. The moment, perhaps, has started with the Karnataka elections. With a couple of upcoming State elections , here is a concern in the minds of the investors on the next Central Government.
Secondly, to find the right equity investment in the market is difficult. When  the external factors favour the market, even penny stocks rise beyond any logic. However, when markets need some rest, even the best of the stocks fall below their true value. This is also a good time to play contra on some of the stocks that have fallen too low just because they are marked as "mid-cap".
Market Levels: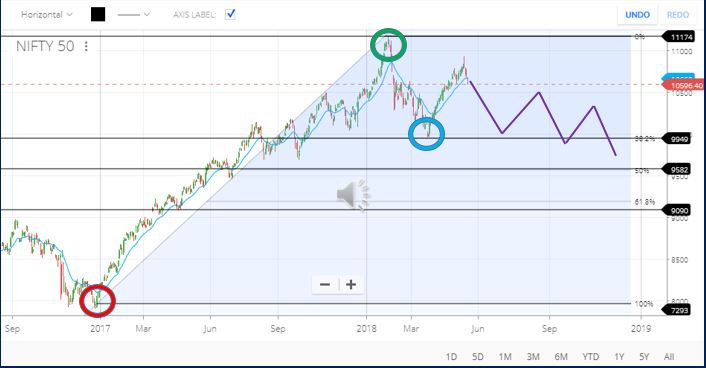 If we take the last 52 weeks or so of data, we can clearly see that the uptrend started from early 2017 and peaked just before the 2018 budget. Since then with the Budget and the Karnataka election results, the market has been in a range. The market fell 38% to the 9950 levels before rising to 10900 levels and then falling down.
Markets don't like uncertainty. And hence, until the next General elections, let's expect a range bound market between 9600 levels and 10600 levels on the Nifty.
What should a trader do, and what should an investor do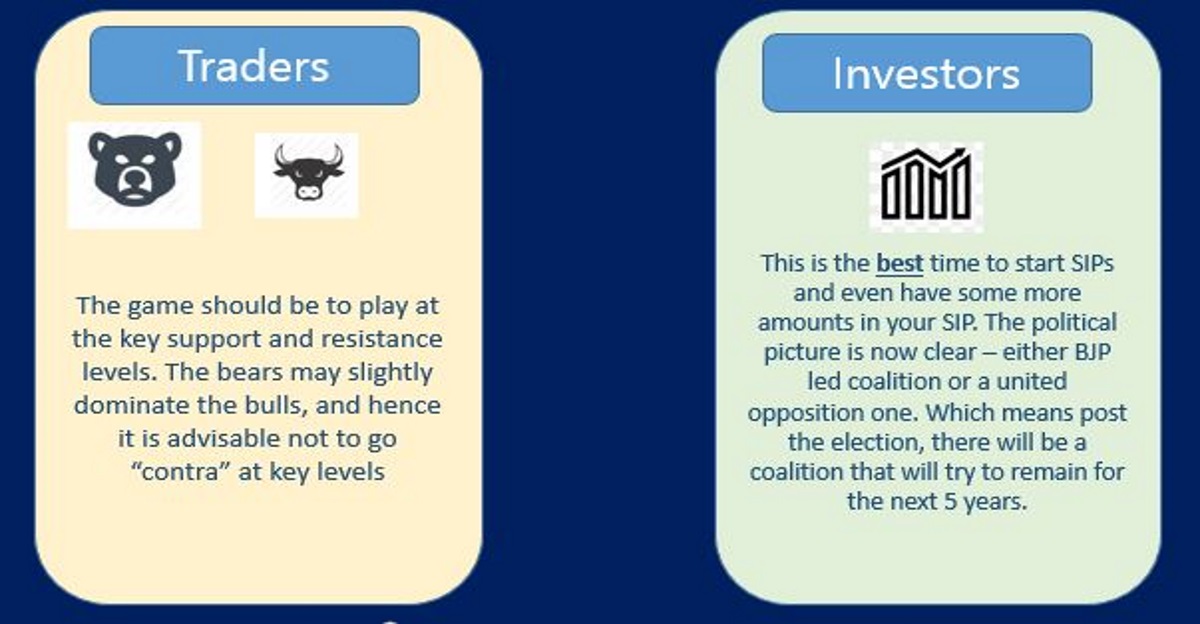 Trader:  The game should be to play at the key support and resistance levels. The bears may slightly dominate the bulls, and hence it is advisable not to go "contra" at key levels
Investor: This is the best time to start SIPs and even have some more amounts in your SIP. The political picture is now clear – either BJP led coalition or a united opposition one. Which means post the election, there will be a coalition that will try to remain for the next 5 years.