18th April Nifty and Bank Nifty Calls
|
18th April will be a tough day to make a call. Sandwiched between holidays, the Nifty geared up into the 11700 levels. The hourly charts show that the Nifty will move up further, however, the Asian markets are subdued.
our recommendation is to stay out of the Nifty for today. Let Nifty make a clear trend. Do remember that today is also a weekly expiry day and hence there will be enough volatility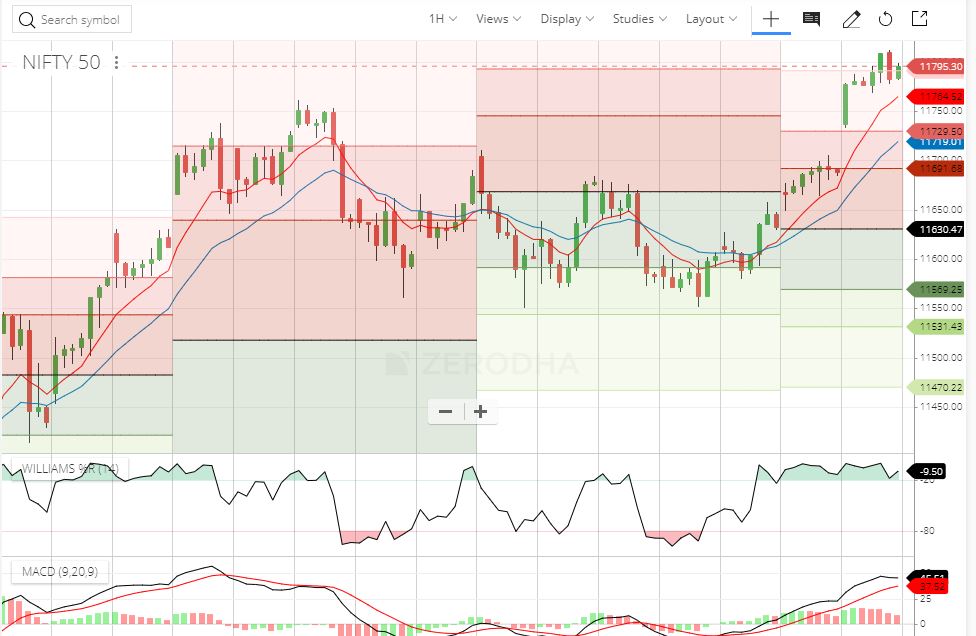 Charts from Zerodha.