F&O CALLS FOR 7TH JUNE 2019
|
Yesterday saw a big fall, more than what we expected it to. Today we can see a see-saw movement.
Calls for today: Buy
at 11826 levels
Market reverses and moves upwards above 11910
Sell
If market fails to move above 60 min 9 period EMA, then short at the first instance of the 15 min 9 period EMA.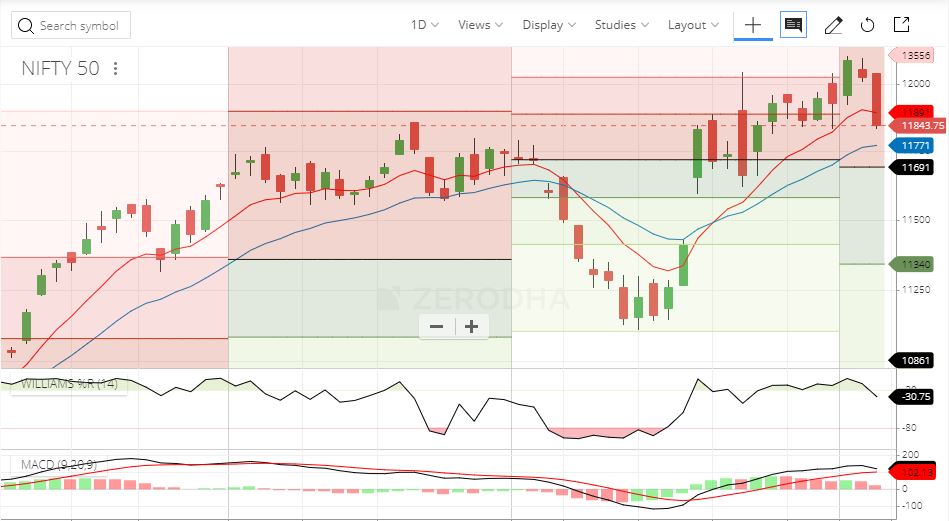 Once the candle looks this big, a reversal is rare and only for punters. We dont expect the trend to reverse unless the 20 period daily EMA is broken.