F&O CALLS FOR 19TH JUNE 2019
|
The Nifty has taken a critical support at the Pivot base as well as around the 50 EMA. With the global market bouncing back and at around 9 25 am, the Nifty is already up. Please note that the daily 9 EMA and 20 EMA are at around the 11800 levels. If today the 11800 levels get crossed up, then we can expect a mild uptrend until budget or until bad global news.
Calls
Buy Nifty Futures, when the 9 period EMA on 15 min charts hit meet. The market has already gone up a lot and start of a short uptrend.
Buy also if prices on Nifty futures crosses 11805 levels. This is a risker call, and may need continuous monitoring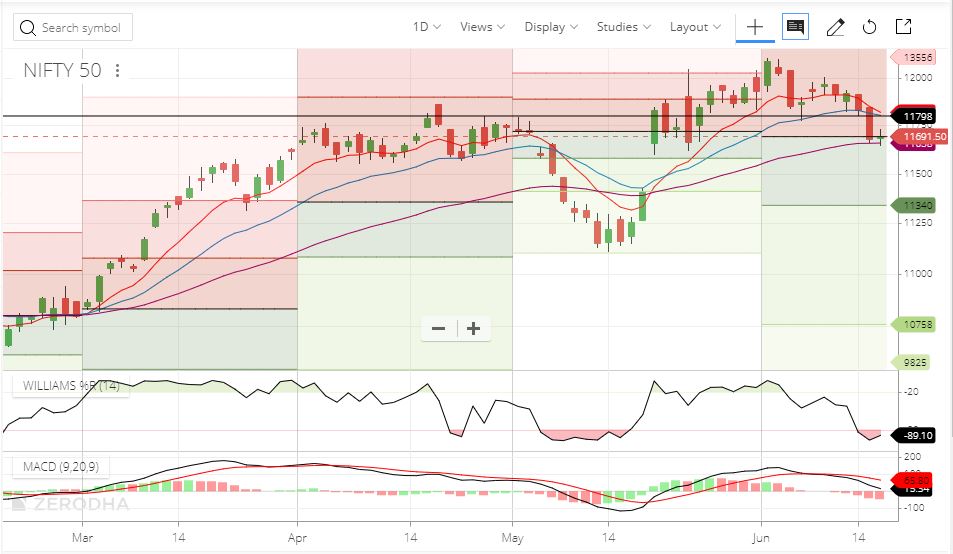 Key 50 EMA, any uptrend will resume if prices cut past 11800. Today the market may see some selling at 11790 levels. Any thing above this is a buy.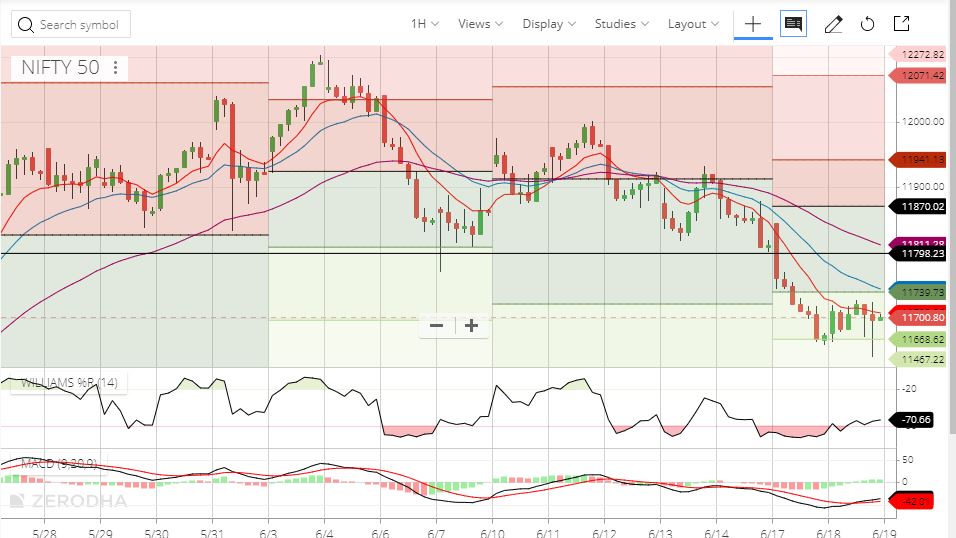 Disclaimer – the author Krishna Rath, also takes trade and may take additional trade as the movement of the market indicates.
Warning: Dealing with Futures and Options is considered highly risky and there is all possibility of losing the entire capital in a single day. The recommendations provided here are only for those who understand the risks of F&O. You must undergo a risk profiling before taking positions in F&O. Proper risk management – ie stop losses and money management is more important than just technical analysis.
All charts are screenshots from Zerodha, which is one of the best discount brokerage firms! Awesome tools in it.