F&O calls for 26th June 2019
|
The market has been bouncing around the June base pivot of 11690, but unable to cross (low closes above) the 20 EMA on daily basis. This means until the budget is declared, the market will remain rangebound or may break the pivot too.
Today will be dull market with Asian markets dull and global markets showing sluggishness. Before the market opens, it will be tough to make a call.
Calls:
Sell: Sell Nifty futures when Nifty hits 11825 levels (around 11845 levels).
Sell: If Nifty shows weakness in first 15 mins of market open, ie prices are unable to cross the 9 EMA or 20 EMA on 5 min, then short at every instance of 20 EMA.
Sell: In case of downtrend, then keep sell at 9 EMA at 15 mins
Buy,
Can buy only if market crosses 11900 levels
On hourly charts, the market while it had a minor pullback, the prices did not cross above the past 2 days of high prices. This means that there is still weakness and the market may just want to drop back to 11730 levels.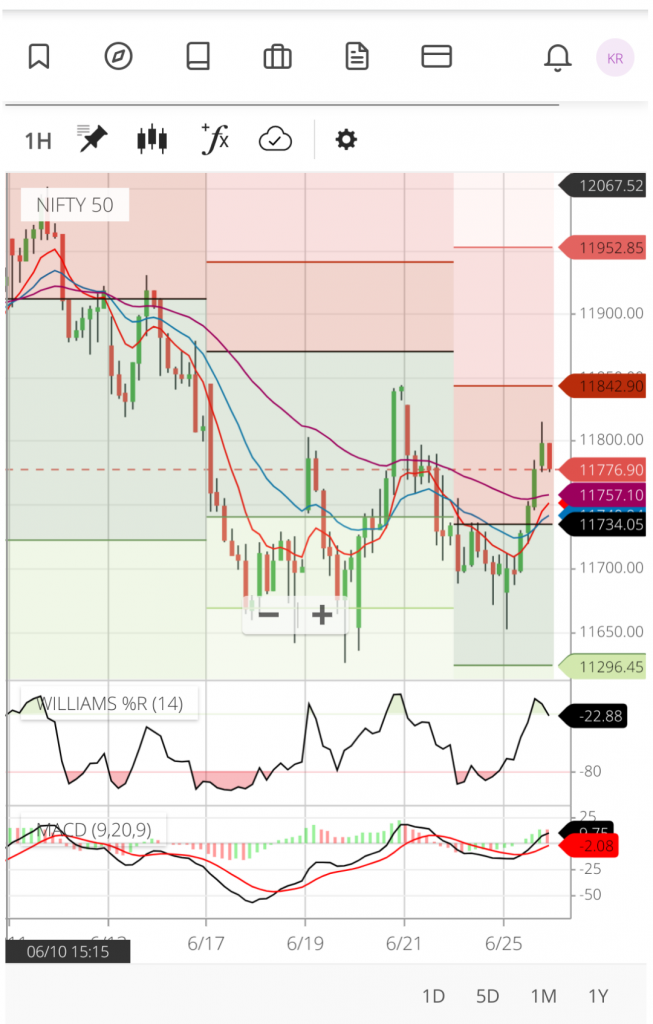 Daily charts.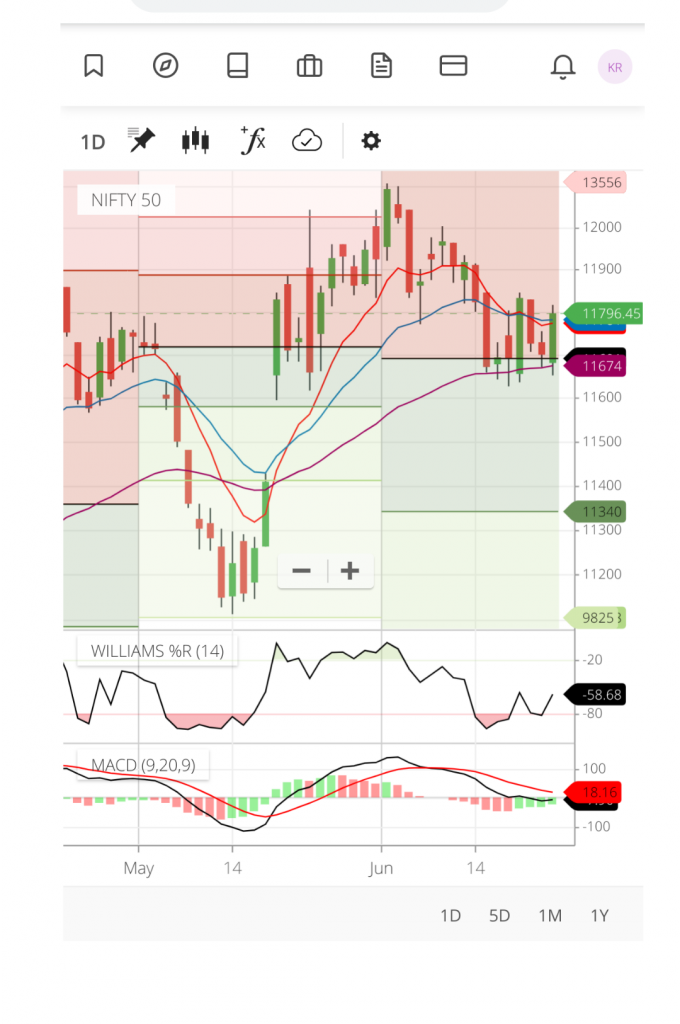 Standard disclaimers apply.