F&O Nifty Calls for 2nd July 2019
|
Markets will be choppy and running around the daily pivots until the budget day. for today. Global markets are looking good and hence it may be choppy with a positive bias. at 9 : 30 am things don't look too bleak.
Calls
Buy Nifty futures when Nifty is around the 11860 (day's pivot) mark.
Buy Nifty futures when Nifty is mildly weak and hits the 11835 levels.
Sell Nifty futures when Nifty cracks thru 11825 levels.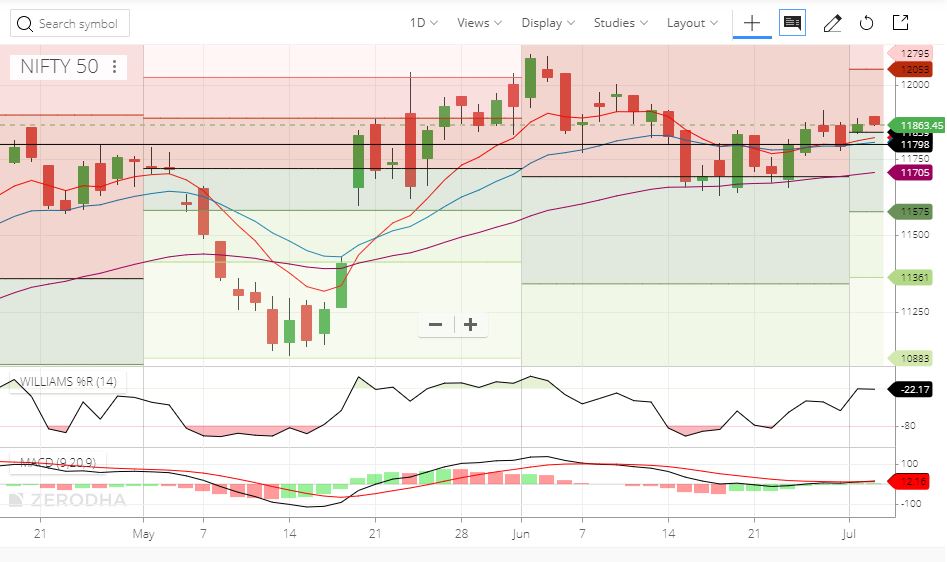 The daily chart shows a mild uptrend, factoring in the budget session. The key support will be 11830 levels.
On the hourly and 5 min charts, today, we need to keep watch on the oscillators as they will be useful to determine entry and exit positions.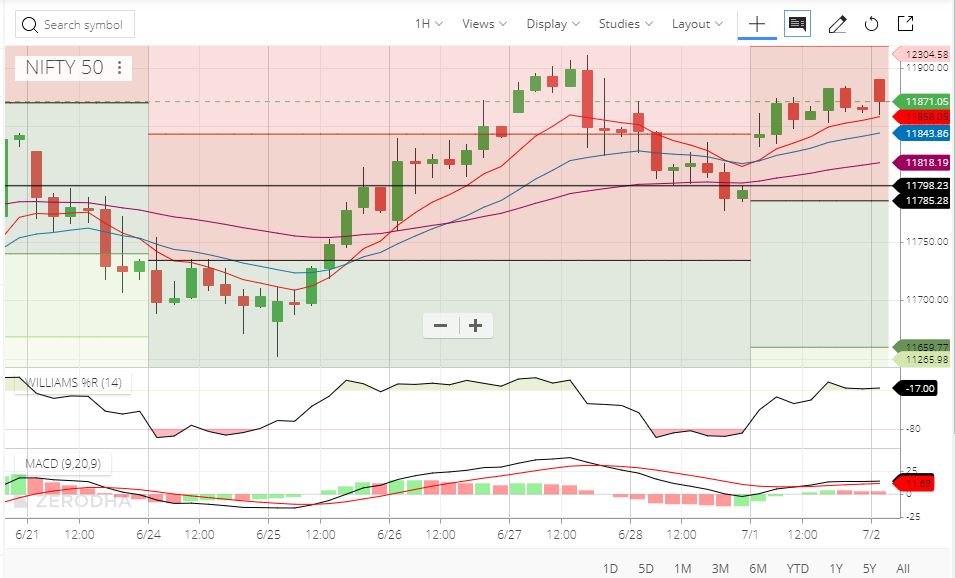 Disclaimer – the author Krishna Rath, also takes trade and may take additional trade as the movement of the market indicates. We will take our calls as per own advise and please follow our twitter handle for it.
Warning: Dealing with Futures and Options is considered highly risky and there is all possibility of losing the entire capital in a single day. The recommendations provided here are only for those who understand the risks of F&O. You must undergo a risk profiling before taking positions in F&O. Proper risk management – ie stop losses and money management is more important than just technical analysis.
All charts are screenshots from Zerodha, which is one of the best discount brokerage firms! Awesome tools in it.