Market View – Nifty and Bank Nifty – Week of 21 September 2020
|
Note: This is a market view using Technical Analysis and certain news events as inputs & triggers. Please connect with your financial advisor if you feel to take short term trading calls and if it fits your financial risk profile
The last few weeks of Nifty and Banknifty have seen different directions of the Nifty and Banknifty, while Nifty has been rising, Banks have been largely falling down.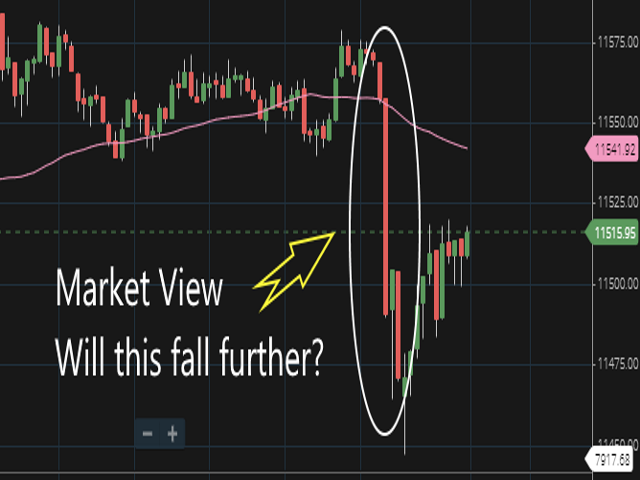 Nifty
Nifty has been rising primary due to Reliance. The investments in Reliance has led to a sharp rise in its share price and contributing to a significant rise in Nifty. IT stocks have also led the Nifty up in the last one week.

On a daily chart, the Nifty has been rising sharply (unexpected) post the COVID19 breakout. It also saw a scare at the 50 EMA on the daily chart and has bounced back from there. The general view is that Nifty should go up from here or consolidate with an upward bais. So for those who want to enter into high risk trades can plan to sell 11400 PE, and a stop loss of their risk appetite.

This week everything will depend on the moves of Bankifty, however, other safe and giant players like IT and auto may ensure that Nifty does not fall.
BankNifty
The darling of Banking stocks is showing age – and ideally with age the stock should perform more, but HDFC Bank is having a tough time with negative news, and coupled with the interest moratorium case pending with the Supreme court.

The Banks had a sudden spike last month and since then fallen down . The levels that Banks should not break before a huge downfall are 22000 and 21000. Any close below this level is indicating lower levels for the Bank.
HDFC Bank fell down due to a new that another lawsuit has been filed in the US. The news came at around 2PM when ideally US should be sleeping. Not that the case is false, but it is related to the already known case of the vehicle loans not been properly audited. So it may, again may, be that HDFC Bank may recover on Monday and we may see a slight gain in BankNifty.
Conclusion
| | | | | |
| --- | --- | --- | --- | --- |
| Instrument | Call | Enter | Exit | Stop Loss |
| Nifty | SELL 11400 PE | Monday opening | 10 to 15 | Nifty falls below 11450 |
| Nifty | Sell FUT | Fall below 11450 | 11325 | 11525 |
| Bank Nifty | SELL 22000 PE | Monday opening | 50-70 | BankNifty falls below 21000 |
Note:
1. All charts are from Zerodha
2. The views are opinions and the author may or may not take trading calls on the view.