MARKET VIEW – NIFTY AND BANK NIFTY – WEEK OF 28 SEPTEMBER 2020
|
Note: This is a market view using Technical Analysis and certain news events as inputs & triggers. Please connect with your financial advisor if you feel to take short term trading calls and if it fits your financial risk profile.
The last week has been a rollercoaster ride, at least on Friday. The markets jumped up more than 2% thanks to the liberal purchase of the DIIs, while FIIs sold almost equal amount. With a case on 28/9/2020 on the loan moratorium, the markets can look a bit shaky.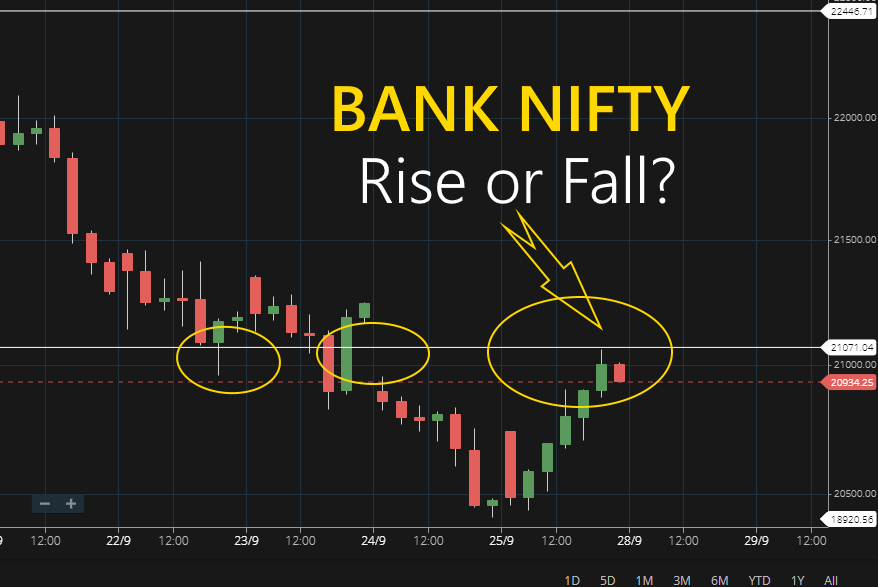 NIFTY
Lets take a look at the daily charts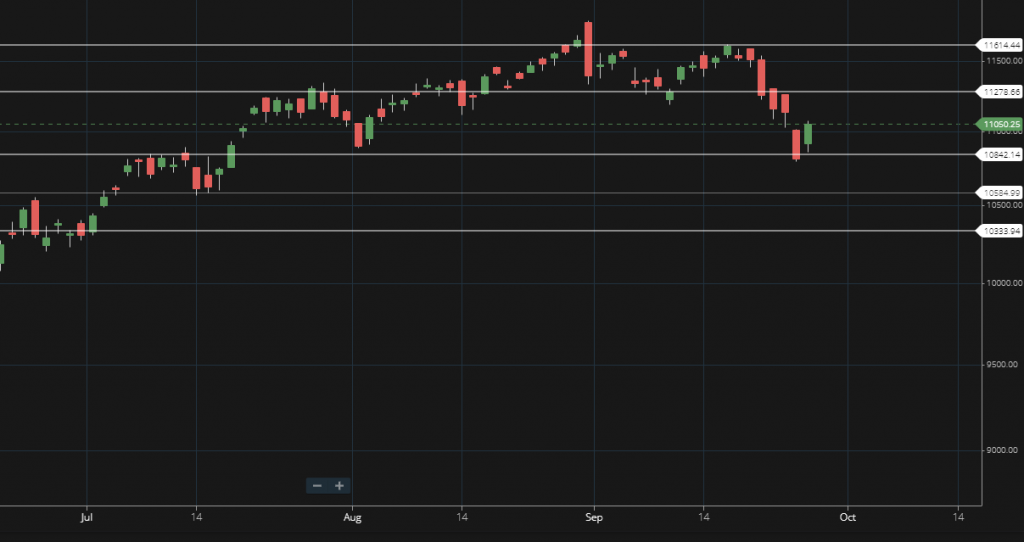 Marking price points based on past rise and fall, the levels to watch out for are 10850 (ie the price of Thursday's close) and if that breaks again, we can easily look for 10350 level on the Nifty. On the upside, 11300 levels has to be pierced through for anything to go to 11600 levels. The key contributors to the Nifty will be Bank stocks.
BANKNIFTY
21000 – this is a cliffhanger level. After falling down without a parachute, the Bank Nifty did a surprising recovery on Friday, and is now very close to a strong resistance level. If this gets broken down, expect at least another 5% downside.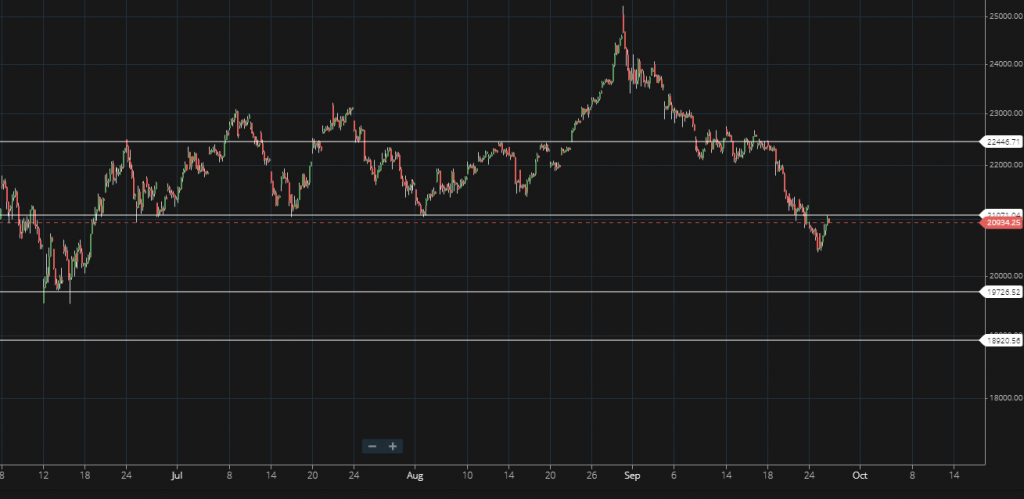 These are the days when CE and PE buys will make money. If the 21000 is not held, then expect 19000 PEs to grow multi fold.
Remember, the volatility may be over very soon, as the Monday judgment is over. It may not be a big contributor to the fall, as there are more pressing issues on the economy.
CONCLUSION
Taking a slight bearish view (all 01 Oct Weekly)
| | | | | |
| --- | --- | --- | --- | --- |
| Instrument | Call | Enter | Exit | Stop Loss |
| Nifty 11500 CE | Sell | Sell Nifty 11500 CE when Nifty reaches 11350/11400 levels | 25% to 30% profit | Exit if Nifty closes above 11500 |
| BankNifty 19000 PE | Buy | {Volatility Play} – Buy 32-36 | 50-60 | 15 points |
| BankNifty 21000 CE | Buy | {Volatility Play} When BankNifty is at 20800 levels and showing signs of upmove with volume | Banknifty at 21300 | 15% |