Debit and Credit Cards – Important Change from 01 October 2020
|
The Reserve Bank of India (RBI) has issued several new guidelines for credit and debit cards that will come into effect from 1 October 2020. This is an attempt to make digital payments using debit cards and credit cards more secure. Here are the key highlights and changes you must know: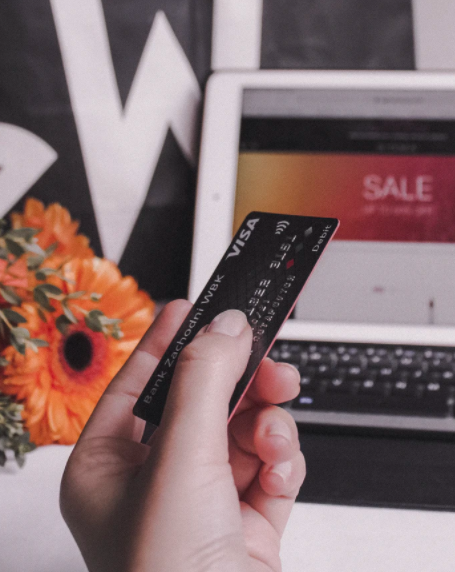 By default, all cards will now be issued with only ATM and PoS (the swipe machine) sale. Cards re-issued fall under this category.
Cards by default will be enabled only for domestic transactions. If the customer wants to enable international transactions, then she needs to visit the bank site to change the settings
All banks will now give an option to enable limits, and allow specific transactions for a card. This can be easily seen typically in the "services" or "custom card" section of your card
Note: Do not link any link from any SMS that talks about "updating your card limits as per RBI" – they could be dangerous and fraud
For existing debit, credit cards, issuers (typically Banks) may take a decision, based on their risk perception, whether to disable the card not present (domestic and international) transactions.
RBI has asked all banks and other card-issuing companies to disable online payment services of all debit and credit cards that have never been used for online or contactless transactions both in India and internationally.
Card holders will also get the option to enable or disable the NFC feature.
Card holders on both debit and credit will have a new facility to set up transaction limit
Note that, the RBI's mandate does not include prepaid cards and gift cards.
What this means to a cardholder:
More security – Card theft and card cloning are on rise, and with these measures fraud can be limited. Banks and customers face a lot of trouble and spend a lot time and effort post a fraudulent event.
Customer to ensure that online logins are secure: With the new regulations – hackers and fraudsters will now target the core of your security – bank ID and password – ensure that you do not
How to secure
Most bank and card issuers have a "services" section where the link to manage card transactions will be present. In this example, screenshots of TataCard is shown.
As you can see domestic transactions has everything enabled except ATM transactions – as anyway a credit card should never be used to withdraw money as this will lead to heavy charges.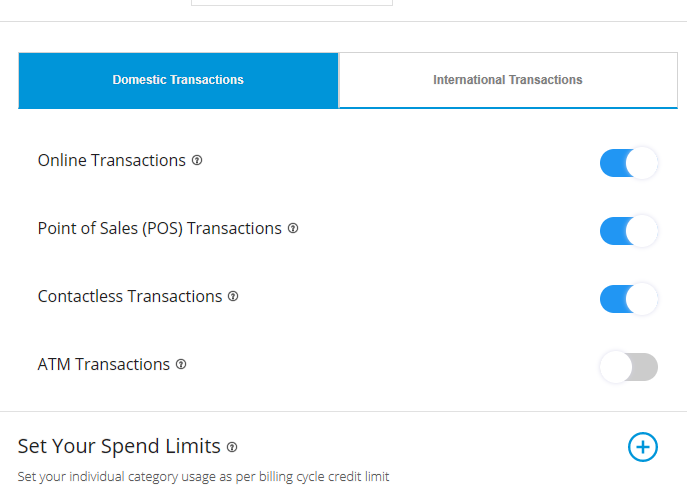 On International transactions it is best not to allow any transaction unless you have a regular payment done for some services such as hosting or so. If you don't need, don't enable. And also if you enable, ensure that you set it to a limit that is needed as per your monthly spends or expenses.