PM Modi's Personal Wealth Plan!
|
Prime Minister Narendra Modi voluntarily declared his assets and liabilities and the portfolio is worth analyzing! PM Modi's net – wealth is worth about ₹2.85 crore as of June 30, 2020, up from ₹2.49 crore worth of assets declared by him in 2019. And he has 0 debt!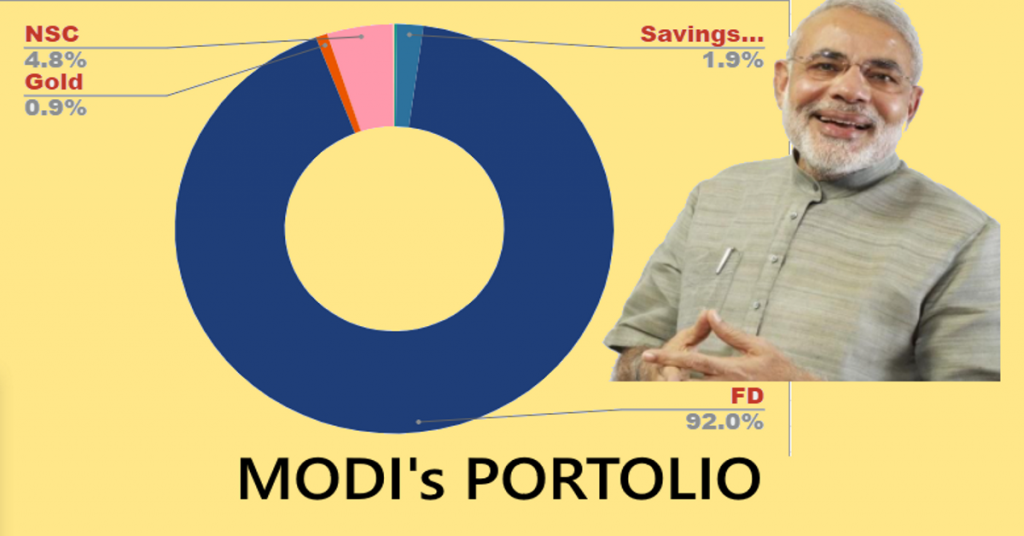 No Cars, No debt, No home loan!
PM Modi has been able to resist the temptation of buying a personal car. He does not have any home loan, and no debt. This is perhaps possible, since as he has been Chief Minister and Prime Minister for more than two decades, and hence has been utilising his official allowances effectively.
Apart from his investments, he owns a plot and house in Gandhinagar worth ₹1.1 crore. This immovable property is held by PM along with three other joint owners, who are his family members.
Tax savings are in life insurance, National Savings Certificates (NSCs) and infrastructure bonds.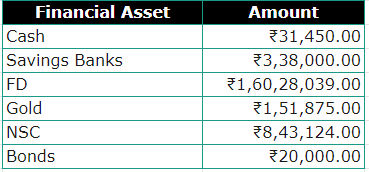 Looks like if PM Narendra Modi fills up the risk profile sheet, he would mark everything in the conservative field, frustrating any commission agent selling ULIP, Mutual Fund or Equities!