How much health insurance do I need?
Last week , a friendly bank agent called me up several times letting me know that I need health insurance. Despite my consistent 'No', the sales person in the bank agent was determined. He said he wanted to meet me at least once before I take the call of no. I finally agreed to me him, just because I wanted to figure out what else can finvestor.in do to ensure that customers don't fall trap to sales agents.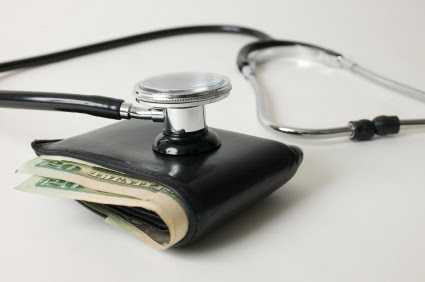 In India, sales agents are always on time. When asked to come at 11:00 am, there was hardly any delay. That is expected because there is huge commissions to be earned by selling a policy. The sales agent was well groomed and immediately asked me what I do. When hearing that I am "entrepreneur" and starting own business, he immediately jumped into "Sir, I believe now you don't have any company insurance, so Sir, I propose health insurance plan with Rs 5L to 10L coverage."  This statement is harmless and infact, a very valid point. These days when people become entrepreneurs they forget that they may not have health insurance coverage.
Unfortunately, for this sales guy, my reply he heard was unexpected – "I already have health insurance." He was also stunned to hear that I had it for 7 years since 2008. Then the point of discussion became how much insurance. When I had taken the policy in 2008, there was no finvestor.in around to help me determine how much insurance and Financial Planners were not easily accessible. My only idea was that if the company was covering me for 2L, then I also need to have that much insurance. And Rs 2L at that time looked fine. However, cost of health has increased so much that, in today's age and looking at the inflation rate, Rs 2L is not adequate. Plus, a lot of events had happened in the my life, including marriage, change of job and becoming an RIA!
The sales agent did not know that I am one of the 200 odd RIAs in India. So, he struggled to strike winning points.  His only case was "sir, you need insurance".  After two days of visit, he gave up.
Advertisement

How much insurance is not a formula that can be put in a calculator and retrieved instantly! Why it takes Rs 699 for this question (we are just taking about health, not Life!) is because this includes not just one individual, but a family. You need to determine who all need to be covered? If your parents are covered in government health schemes, ie if your parents were in Central Government, then it would not make sense to cover them, unless the CGHS/Defense Schemes are not covered in the key hospitals in your city. You will need to cover your spouce even if she/he is already covered under yours or your spouce's company. Kids need to be included. If you have a kid, it is also better to have an insurance plan that can be started on her/his name once they cross 18, so that they can have lower premiums through out their life. It is also not wise to cancel forfeit any health insurance if taken earlier. There are cases where one insurance can reject a claim and another could possibly accept. It is never wise to have more than two health plans. And never wise to take a health plan for tax saving purpose.
Today, an operation costs about Rs 2L, after two decades it could range abut Rs 8 to 12 L. With the boom of the private industry, there are many who may be potentially unemployed during a recession time. It is always wise to have a health plan to prevent severe financial trouble during crisis.
To know how much insurance you need, all you need to do is to ask us!
Loginto http://finvestor.in and choose Query-Insurance and our RIA experts will get back to you! The RIA can also suggest the industry best products.