How to Register as a SEBI Registered Investment Advisor (RIA)
[NOTE: the process has become online, however much of the steps are still valid]
We have received a few requests from agents and CFPs for getting listed on finvestor.in. At finvestor.in only SEBI Registered Investment Advisors (RIA) are listed and we are listing down the process on how an individual can apply to SEBI for becoming an RIA. For companies and firms, the process is the almost the same except for the deposit amounts being higher and a few more declarations. The process described below are sourced from the internet and also the personal experience of the Authour in getting registered for SEBI RIA as an Individual entity.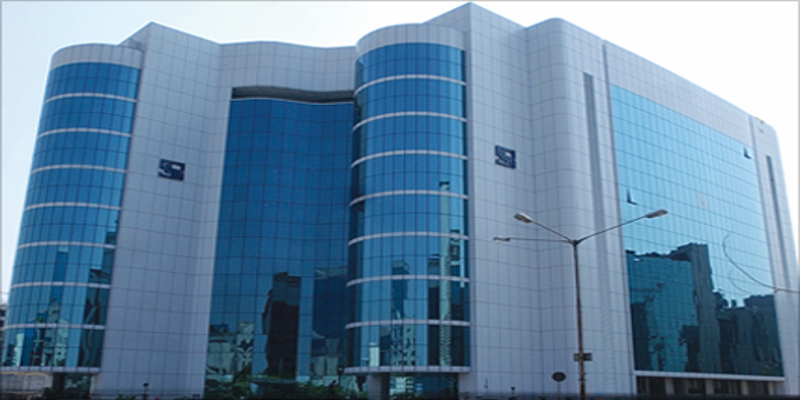 Before we proceed, we should remember that becoming a SEBI RIA means a change in the way a CFP/agent would change the revenue model and business practices. It is not an easy change. The CFP/Agents must be aware that commission based selling is no longer acceptable for a SEBI RIA. Fee only advisory is not the easiest market to flourish unlike distribution business where a "sell & run" model can survive.
Forms and Instructions
The best way to enroll for anything that is regulated is to follow the steps mentioned in the official website. SEBI, like all Government agencies, has detailed the process very well.  As of writing this post, the link to SEBI RIA Regulation 2013, http://www.sebi.gov.in/cms/sebi_data/attachdocs/1369826090264.pdf
The steps mentioned are very clear, however, the biggest problem an applicant faces is the form A! There is practically no readily downloadable form IA, and the form mentioned on the link http://www.sebi.gov.in/cms/sebi_data/attachdocs/1358779330956.pdf  is just a bunch of instructions complied together. For the sake of convenience, we can create a Word form that an applicant can use. Please do remember to refer to the form IA on the official website to check for any discrepancies. (Please note that this is not an official form, but made by finestor.in to aid and help you draft your own form. You are free to make changes to this form)

You can download the form from here=> SEBI IA Form

Advertisement

What documents to be sent?
A Cover letter listing your documents is attached for download. The list of documents that goes along with the covering letter (download from SEBI Cover Letter) are
Demand Draft of Rs 5000/-
FORM A Completed in all aspects

Should Include the Questionnaire

Education Certificate: Copies PG/MBA
NISM – Copies X A & B Pass Certificates. Or other relevant exam
Copy of proof
Copy of Address proof:
Copy of Income Tax Returns.
Copy  of CA Report of Individual Net worth
Original CIBIL Score and detailed report.
Photo Attached if required.
Where to send?
The list of documents must go to your local office. You may need to check from SEBI website to get your Local Body office. The attachments here are having Mumbai address as applicant is from Pune.
A few details explained.
Exams
Education and exams passed by NiSM. Education you must submit copies of your PG or advanced courses in management, business, economics. Without these SEBI is likely to reject your application.
For exams, the best bet is to pass the two exams NiSM X-A and X-B. The X-A is an easy exam, however for X-B, you need to prepare well, as that exam contains sections for laws, rules, regulations and plenty of calculations.
Net Liability
The attestation of your assets and liabilities from a CA is a must. The document should not be more than 6 months old. For most RIAs, CAs would be in their network, however in case your don't find one, you can find them at vakilsearch.com or myonlineca.in these sites act as listing sites for CAs. For individuals, 1 lakh of net asset is expected, which ideally should be there for most applicants. It may also do well to add any house property to prop up the net worth.
Risk Profiling Questionnaire
A risk profiling questionnaire is an important document to submit. This document can your already existing risk profiling excel sheet queries, or you may wish to prepare a new one. Remember to post your calculation of results or write how you classify and categorize your customers into various risk categories. The questionnaire has to be extensive and can't be a simple yes/no five question listing. SEBI is very strict regarding this especially for applicants who don't have significant previous experience.
Declarations
Remember to sign all declarations in a separate page. Signing everything in a single page may create confusion in the checklist that SEBI maintains. Signing in separate pages will enable easier verification of your form.
Post verification of application
Once a SEBI Official verifies your details, you may get an email or postal letter detailing you about the further process.
Post the application of the form, you will get a notification from SEBI to deposit Rs 10,000/- DD in the name of SEBI.
The post covering letter is attached for your reference SEBI Final Form.
If you have any queries, please feel to write in the comments section.