Mutual Funds were relatively unknown among investors compared to other investment options until recently in India because of uncertainty and the prevalent myths surrounding it.  AMFI India and SEBI are statutory bodies keeping investors informed about the Mutual Fund market.The Association of Mutual Funds in India was incorporated on 22nd August 1995. It is a non-profit government organisation in the Mutual Funds' sector and acts as a primary regulator under SEBI. It functions to maintain the ethics and transparency of Mutual Funds among Indian investors. It has 44 registered members, including 42 Asset Management Companies registered under SEBI.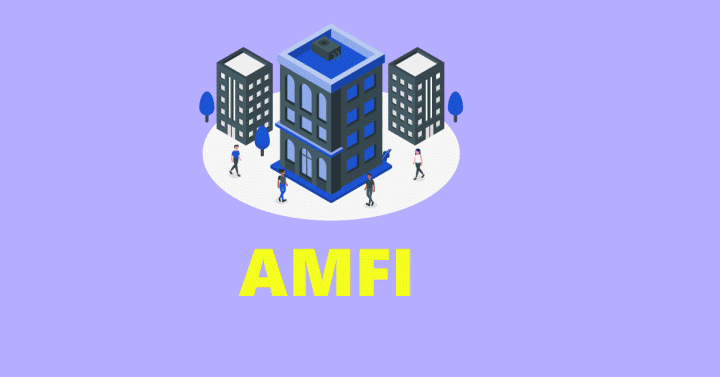 To make Mutual Fund investments more accessible, fund houses, trustees, advisors, intermediaries and other concerned individuals should register under AMFI through its website.
The Role of AMFI :
It helps in making investments transparent and more accessible to attract more people to it.
To help protect the interest of Indian investors and the asset management companies.
To promote transparency regarding the Mutual Fund market as the advertisements put forth by AMFI inform investors about the risks associated with them.
Objectives of AMFI:
To ensure that investors and member companies adhere to the regulations and maintain ethics in due course of business.
Work closely with SEBI and comply with the Mutual Fund regulations set by it.
Informs investors across the country about the different risks associated with investing in Mutual Funds.
Safeguards the interest of investors by a facility through which individuals address their grievances against fund managers or any AMC.
Sets uniform and professional ethical standards for all Mutual Fund related operations.
Assists distributors, advisories, agents, asset management companies, and other bodies involved in financial service fields or capital markets to comply with the set guidelines.
Ensures that code of conduct is maintained by everyone involved and takes disciplinary action in case of breach.
It is a representative of the RBI, SEBI, finance ministry and other related bodies.
To distribute information about these investments and also conduct various workshops about different funds.
Helps to safeguard the interest of AMCs.
The AMFI Registration Number and the need to know the ARN by the investors:
The AMFI registration number or ARN is a unique number that is allotted to every broker, distributor, Mutual Fund agent, etc. who are registered under AMFI. Only those who clear the certification under the National Institute of Securities Market or NISM can be allotted an ARN. NISM is a public trust under SEBI offering various training, academic and skill-building programmes regarding the securities market.
Senior citizens have to clear the Continuing Professional Education to obtain the ARN. Without this number, no individual or firm can sell or even recommend Mutual Funds to investors. AMFI authorises the qualified persons to sell the funds to prospective buyers.
For those looking to invest in Mutual Funds knowing ARN is a must. Investors are always advised to check the ARN of fund houses to ensure that they are credible.
Fund houses or intermediates who get the ARN are well-informed about various types of Mutual Funds, various market trends, and other professional knowledge required to invest fruitfully in the market.
Committees under AMFI: The AMFI has also formed many committees like –
Committee on operations and compliance.
Committee on Valuation.
Committee on Financial Literacy.
Committee on Registration of Certified Distributors.
Other services of the AMFI
AMFI Mutual Funds update the daily Net Asset Value of Mutual Funds on their website. Investors looking to know the NAV can do so by directly referring to the AMFI website along with the history of these NAVs. AMFI also streamlines the search for Mutual Fund distributors in India. Individuals looking to invest in Mutual Funds can do so easily by providing their city, PIN Code, location and a few other pertinent details.