Financial Short Stories
|
The millennials and post-millennials are a busy people – busy checking what others are eating, travelling or reading. And so the concept of StortStories or NanoStories, whatever you call them are popular. Here's finvestor.in's way of letting you know about financial planning and investment.
Mis-sold Insurance products – How often are we cheated by commission agents, your friendly Bank relationship manager, who comes regularly to give you free advice; or the corner-shop agent selling policies! And how gullible are we in buying such policies without understand the products. Money back policy, ULIPs are being purchased by people without understand the meaning of insurance. Humans are eternal optimists; they rarely believe that something bad can happen to them. Hence, insurance products have been jumbled with investment, so that if you outlive the utility of a traditional term insurance policy, then you can "earn out of the premiums" invested instead of letting them go waste.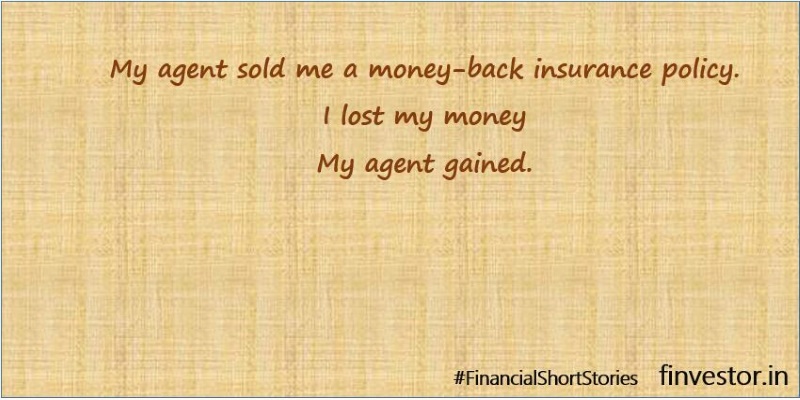 Insurance, by definition, is protection against anything bad by paying a minor amount of money to cover anything major. The moment to buy a product which does not fit the definition, you are making a mistake. And why won't agents sell term policies? Because they don't get much commission out of it. Stay away from fancier versions of term policies, anything that is money back, and anything that has investment mixed into insurance.
Advertisement

Health insurance – Most of us have grown-up to parents, who worked in the central or the state government and hence we did not realize the importance of a personal health insurance plan. Even for those who grew-up in private sector, the companies provided stable careers to their parents. This century, we see companies open and shut in a span of 5 years. And with increased work-load, long working hours and stressed domestic life, health of an individual is deteriorating very fast.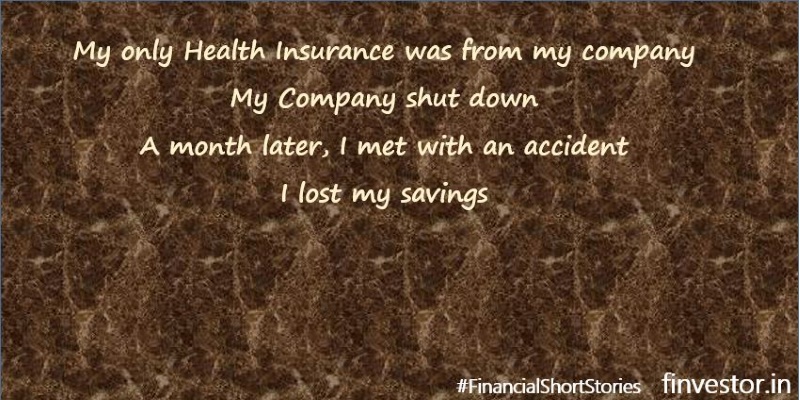 It is important not to just be dependent on your company's health insurance plan. In case of job separation, you can try to convert the health plans into an individual plan. However, the best option is to have an individual health insurance plan as early as possible in your career.
Putting in the right investment instrument. Being part of several investment groups on the internet, it is interesting to questions like "What is the best way to invest Rs 25,000?" springing up every day. There is no right free answer to that question. First, how did the person determine that of everything she had, Rs 25,000 is the amount to be invested? Was that computed by someone, or is it the savings bank account balance? Is that the only cash that the person has? Several queries can follow. Investment into financial products have to be taken with a holistic picture in mind. Mere investing in mutual funds or recurring deposit won't help. The topic of where to invest, has often been written into books, and hence all we can say is consult a fee only financial planner!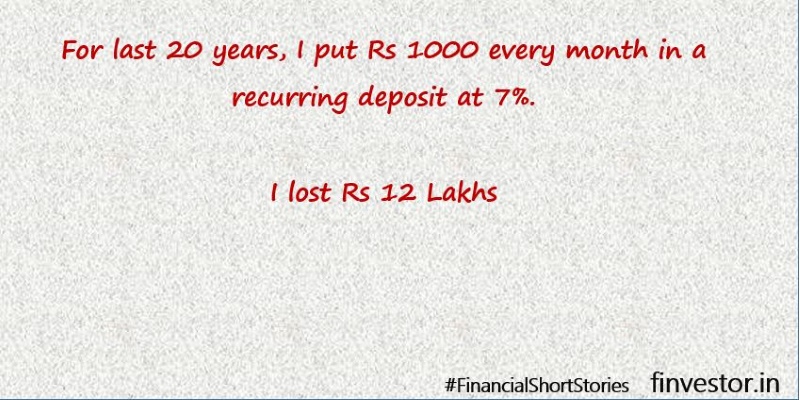 20 years is a real good time – you can have stock market crashes, booms, lull period, elections, war in Iraq, – read the news headlines from 2004, you won't find it any different from 1997 or 1998 or whatever date. The political issues and economic concerns will always be there. For such a long time, equity is the best instrument to deal with. The ShortStory just tells, that the financial product and financial goals must match for optimum output.
Coming to Equity, there are several experts roaming around the world. Financial experts, are the most common breed of human beings. People who had seen the future to invest in DLF, and then sell before 2009 crash, or the ones who can predict the next day's winning stocks. They should be playing superlotto instead of being in the financial markets!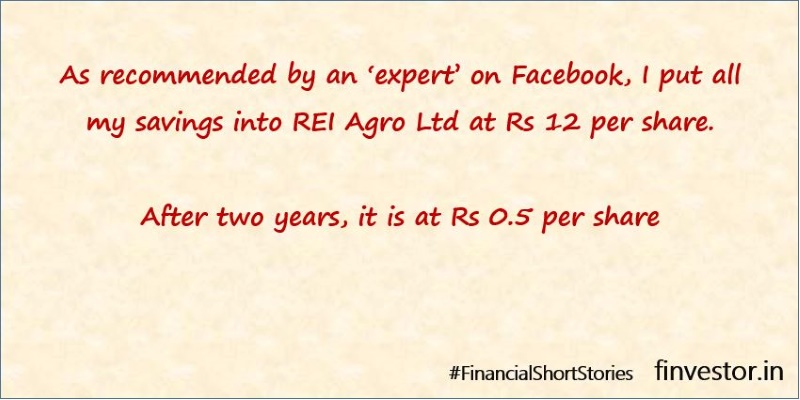 Unfortunately, direct equity is ideally not the best way for investors to enter the market. You never know which stock may just fall flat on the ground, and that fall can erase all your savings. Investing in ETFs or Direct Mutual funds, is a good way to invest in the equity markets, given the fact that a fall in one stock may be compensated by the rise in another, or generally given that Indian economy is slated to grow, you can expect growth in your funds instead of betting on one stock.
Finally, financial planning. Ha, why do we even need that? Well, one of the most neglected activities is financial planning. And the reason – we are all experts, we are all optimists, we are simply the best.