==============
Update: It appears that the Indian Advisory League has run into some troubles with a rival advisory firm. We shall update this page once we get to know more.
==============
If IPL can make people get back the public's interest in cricket, can a league battle between advisors bring retail investors into the equity market as well as bring more Advsiors into the SEBI RIA/ RA bandwagon? Well, that time will tell, but there is an interesting launch of a new challenge – https://www.indianadvisoryleague.com has been launched
Backed by private equity investment Kaushlendra Singh Sengar, the founder, has obtained approval from the ministry of corporate affairs to launch the public recommendation platform in January. Indian Advisory League offers stock market brokers, market advisors, research analysts and individuals to gauge the market behavior and place in their platform.  Indian Advisory League is the league made for stock market advisors, where in SEBI registered advisory companies as well as stock/commodity/currency/forex analyst can participate.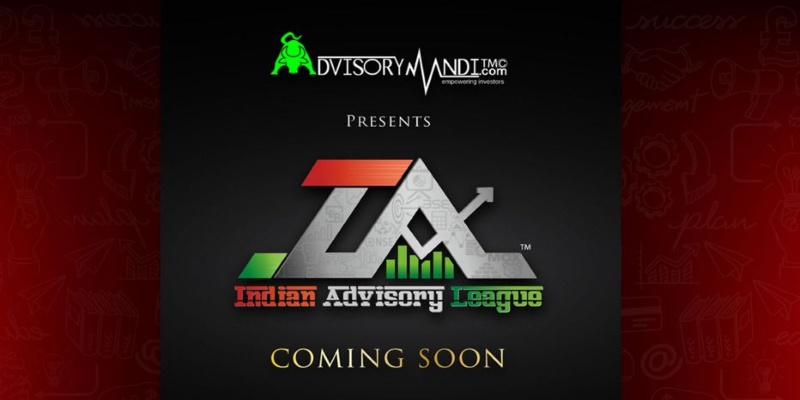 Advisors can post daily five calls on Equity and Index, three calls on Commodity and two calls on Currency. Every day's average scores will be added to next day's performance of the participants so that a performer's consistency can be established. The highest scorer will be rewarded daily basis. The rewards are a 30 g gold coin to be won daily, and the dream win of an Audi car.
SEBI had a couple of years back launched the SEBI RIA & RA programs, so that only well qualified (education wise and experience wise) financial experts can be formally provide financial advice. However, after 2 years  there are only 450 odd SEBI Registered Investment Advisors and Research Analysts. The equity market has been flooded with fake and unqualified 'experts' who have been cheating the public with fake calls, and (mis)selling of financial products.
Advertisement

There have been many efforts by the advisory community to improve the trust factor among investors in India. finvestor.in is also one of them to ensure that ratings and ranking help people in taking the right financial decisions.
We hope that with more players in the market that encourage SEBI RIA/RA registration and increase public awareness, the public confidence in equity will be back and unscrupulous players will be eliminated.
This is a  [New Press Article]
The images are from https://www.indianadvisoryleague.com/ and all copyrights of images to the site owners.