F&O CALLS FOR 6TH JUNE 2019
|
Today is the day for RBI to announce monetary policy changes – the rates that will change your home loan tenure, your ability to take more burden if rates are reduced! a 25 bps reduction is being factored by the market and if this is it, then the market may not rise, but rather consolidate and may settle down lower closer to the 9 EMA daily charts.
Calls for today
Sell Nifty futures if Nifty breaks 12000 levels, for a target of 11960 levels. For Nifty futures, (depending on the premiums that futures may trade at 12030 levels is the point to watch for failure and breakage.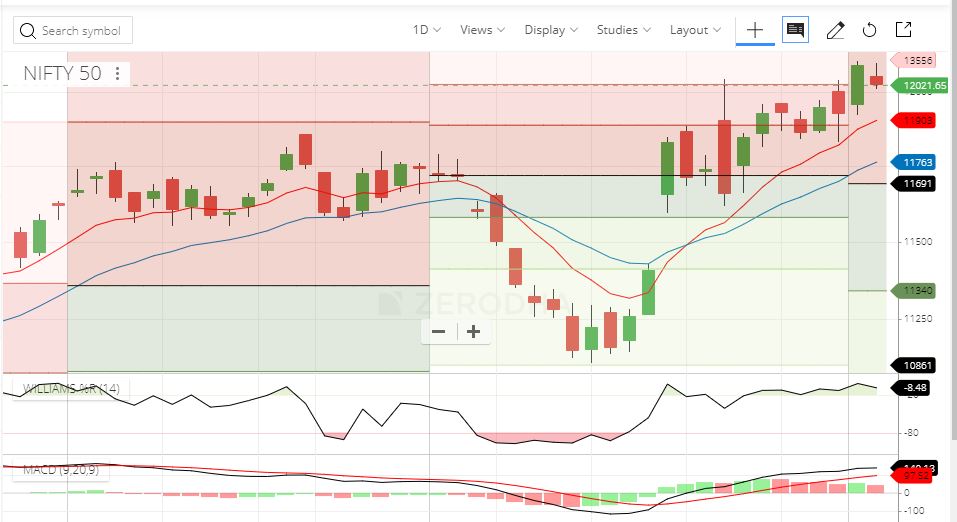 Hourly charts show that the prices may touch the 9 EMA on daily charts considering that we could not continue the upward journey.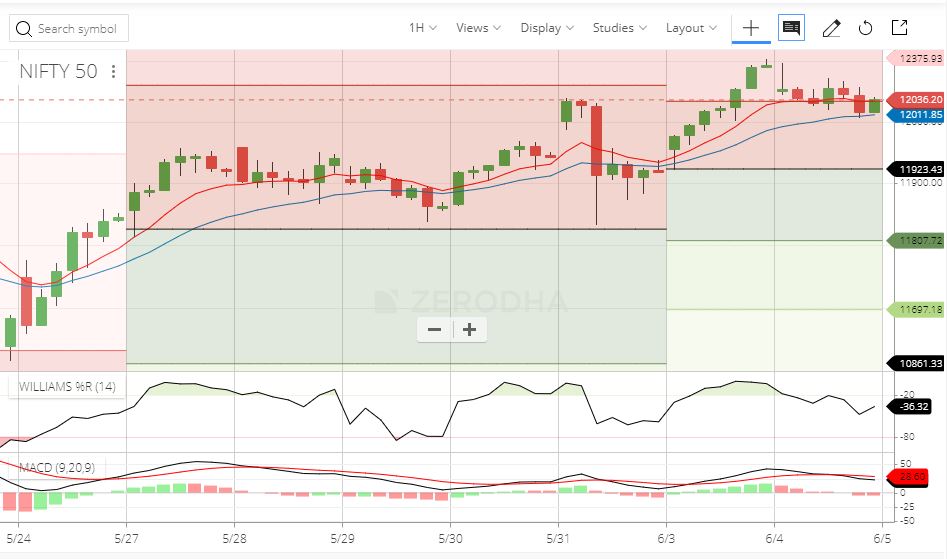 Hourly charts are showing that if the prices fall, then we can see some great fall and some great sell to buy!
Disclaimer – the author Krishna Rath, also takes trade and may take additional trade as the movement of the market indicates.
Warning: Dealing with Futures and Options is considered highly risky and there is all possibility of losing the entire capital in a single day. The recommendations provided here are only for those who understand the risks of F&O. You must undergo a risk profiling before taking positions in F&O. Proper risk management – ie stop losses and money management is more important than just technical analysis.
All charts are screenshots from Zerodha, which is one of the best discount brokerage firms! Awesome tools in it.