F&O Calls for 13th June 2019
|
With weak global markets and lack of any positive news, the Indian markets may continue the downward journey. SGX is also trading lower. Please note that today being an expiry can see some volatile swings.
Buy
A buy is now possible only if the market closes above 12000, and for that the 15 min EMAs must point upwards along with the hourly EMA to enter such a trade.
Sell
Sell if Nifty falls below 11899 levels for a 10 to 15 point.
If on the hourly charts, the 9 EMA is below 20 EMA, and that in 15 mins the prices dont cross the 9 EMA, keep selling until 1810 levels which is the daily 20 EMA support.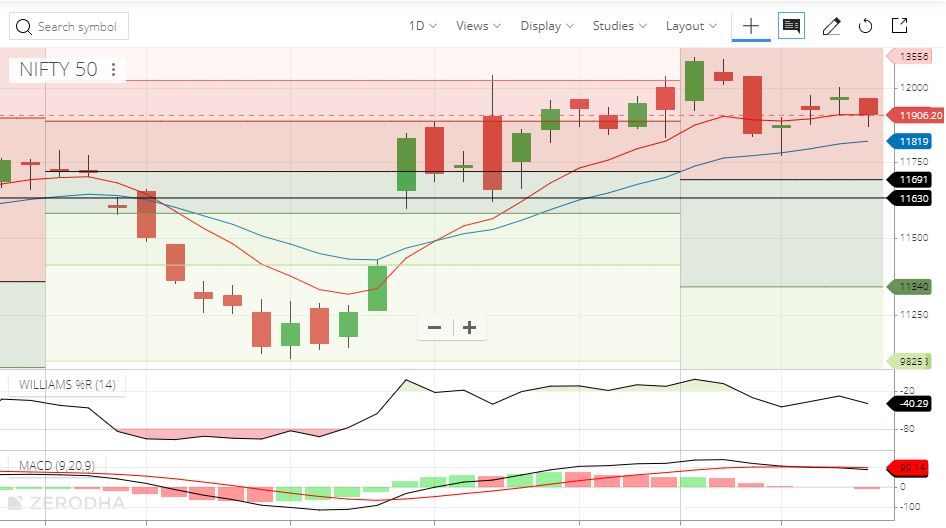 The daily charts clearly indicate a minor downward movement. Any heavy buying can result in the change in the trend and key level is 11965 levels, the high of yesterday, if that breaks, then we can expect prices to move upwards towards 12000. However, since today is the weekly expiry, it is unlikely that 12000 will be crossed today.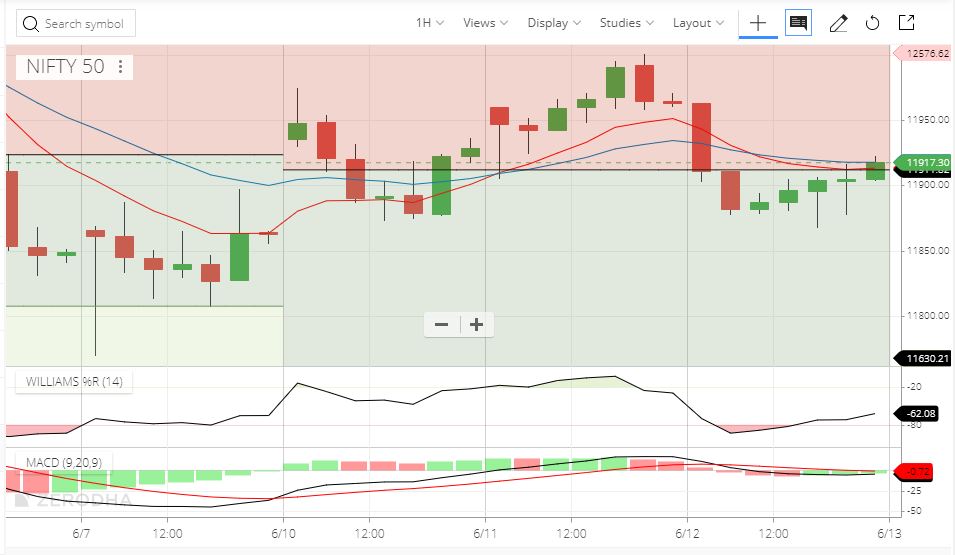 Disclaimer – the author Krishna Rath, also takes trade and may take additional trade as the movement of the market indicates. We will take our calls as per own advise and please follow our twitter handle for it.
Warning: Dealing with Futures and Options is considered highly risky and there is all possibility of losing the entire capital in a single day. The recommendations provided here are only for those who understand the risks of F&O. You must undergo a risk profiling before taking positions in F&O. Proper risk management – ie stop losses and money management is more important than just technical analysis.
All charts are screenshots from Zerodha, which is one of the best discount brokerage firms! Awesome tools in it.
Disclaimer: At the end of the day yesterday, we took 2 lots of 12000 CE June, as we expected a bounce back and sell in the first 15 mins. It appears that we will be in loss in this transaction.