8th October 2020- Market Action
All about today's market in simple images.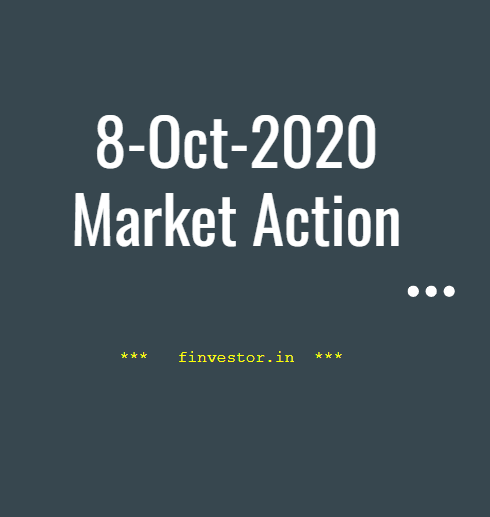 IT stocks had a great day today. With COVID pushing for digital experience, IT stocks across the globe have been seeing renewed buying. The results are expected to be not so great as per previous years, but with no other option in the markets, the IT stocks may continue to rally for some time.
Today, the losers were perhaps the ones that needed some rest. Eicher motors fell down despite a news reporting that tractor sales have been higher and that demand in rural India is strong.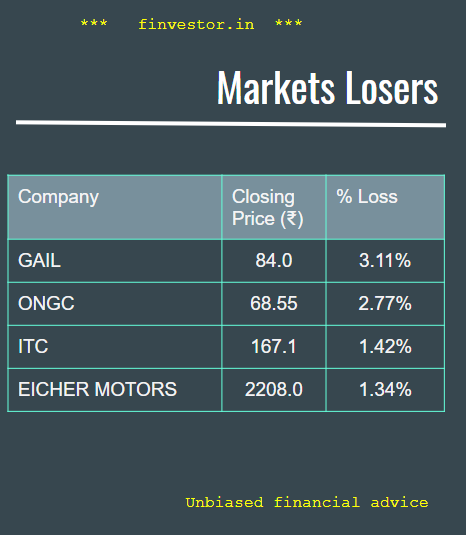 FIIs were buyers – this perhaps kept the market up for most of the day.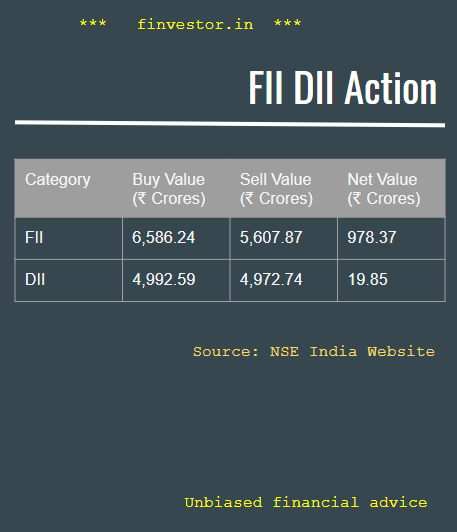 What can we expect in the coming days?
Nifty hit 11900 levels before falling down – the lunch sessions was a sudden fall, and perhaps triggered by technical indicators that could have taken a call that prices did not move beyond a particular point. Nifty needs to break 11900 with strong rally, or else it most probably will consolidate here. The range for consolidation are 11900 and 11600.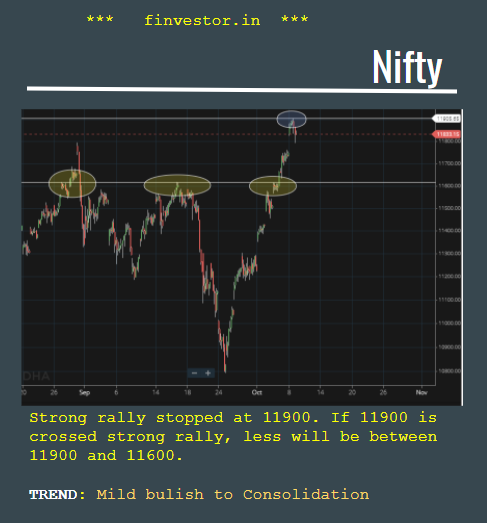 Bank Nifty seems to be tapering off as HDFC Bank has done what it could pull the Nifty up. It all depends on how the results are. Any positive news and we could see more of a rally from BankNifty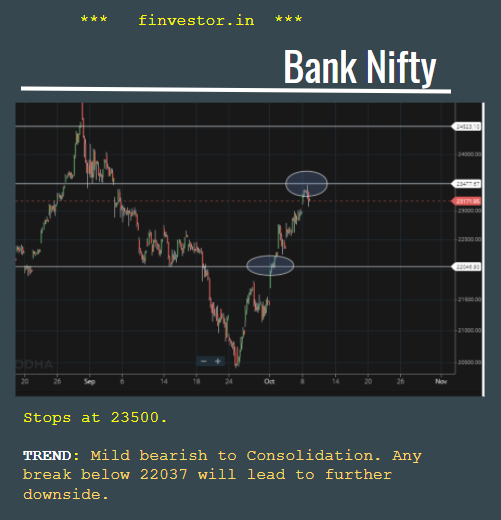 One Strategy
Since Nifty may see consolidation and minor upside, a recommendation is shown below. Please note that you need to connect a financial advisor before understanding the risks and positions in an F&O trade, including the consequences of tax and tax planning.
Nifty
Buy 11450 PE
Sell 11650 PE
Buy 12200 CE
Sell 12150 CE