How much Health Insurance should I have?
|
Cost of Medical Care:
The cost of hospitalisation depends on primarily three factors – the reason of admission, type of the hospital –private or public – & the area (city,town,village) of admission.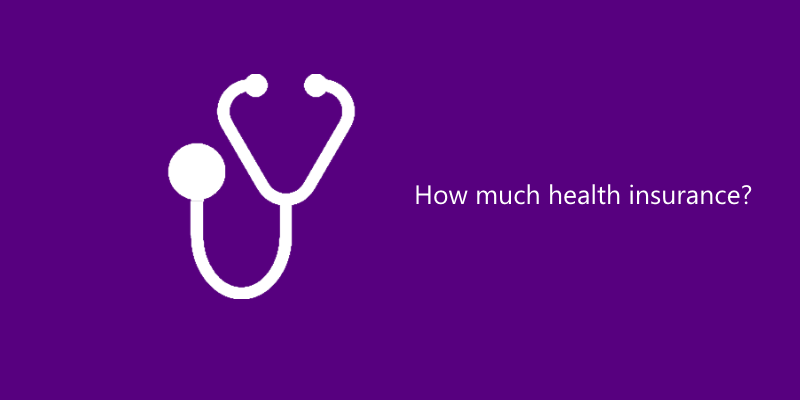 Apart from accidents, the reason of admission depends on yours and your family's medical history. If you are from a family of high blood pressure, deaths of elders due to cardiac arrests, it would be highly likely that you would also face cardiac issues, including high blood pressure and related disease. It would be wise to take a health insurance policy as early as possible.
Medical expenses vary by city and region. As an example, Apollo hospital may charge 30% more on an operation conducted in Chennai than that in Bhubaneswar. Hence, the city of operation is important. Now, most of the times, it would be unwise to just travel from one city to another just to have yourself operated. The cost of travel and the lack of contacts (when you are attending to a patient, you need people to help you out in several other things) may prove to be a bigger disadvantage than increased cost of hospitalisation.
The type of hospital also matters. Government hospitals are far less expensive than private ones, however due to several health schemes run by both Central and State government, most of these hospitals are crowded and getting a room in these hospitals would be a tough battle.
Watch our Video
Statistics
Here are some stats from the National Sample Survey Office.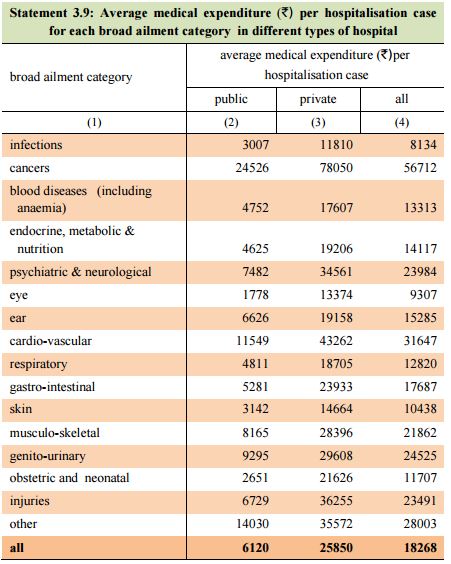 Clearly, The highest expenditure was recorded for treatment of Cancer (₹ 56712) followed by that for Cardio-vascular diseases (₹ 31647). Just from an average point of view, higher amount was spent for treatment per hospitalised case by people in the private hospitals (₹ 25850) than in the public hospitals (₹ 6120). This does not mean to go to a public hospital for getting treatments. This is just an average to show that treatment in private hospitals are about 4 times more expensive than public hospitals.
As for the rural-urban divide, the costs are reproduced here from the NSSO report.

So, how much should I be covered for?
Advertisement

We believe that if you work and stay in an urban area, then it is wise to be covered for at least Rs 3 Lakhs. Unless you are adequately covered by a government health scheme (due to employment), a person working in the private sector must have an individual health insurance scheme. People in rural India can be covered for Rs 2 lakhs.
You can opt (high recommended) to take a super top-up plan that can give you additional coverage of Rs 10 lakhs over your existing medical coverage. Learn more about super top-ups here. Remember, most of the super top-up health plans need a 4 year continuous cover with that company to be eligible for covering pre-existing diseases. So start a health plan as soon as possible.
It is wise not to cover your parents in any family floaters and often recommended to have an individual plan for any person above the age of 55 years.
Source of data : National Sample Survey Office (NSSO) http://mospi.nic.in/Mospi_New/upload/nss_71st_ki_health_30june15.pdf
http://mospi.nic.in/Mospi_New/upload/nss_pr_health_30june15.pdf
Ask your queries at http://finvestor.in, India's best place for unbiased financial advice provided by SEBI Registered Investment Advisors.